Customizable
We make swimwear for everyone. If you're looking for items in specific measurements or want to switch up one of the designs in our range, we've got you covered.
Keep scrolling to learn more about our custom services.
MADE-TO-MEASURE
Our size guide demonstrates the measurements for each ready-made size, but we get that every body is both different and beautiful. If you need the waist, bust, hip or arm measurements tailored to suit your figure, simply add your request in the "special instructions for seller" section when you checkout.
MODIFICATION
Love the fit of a Pink Salt piece but want it in an Eco Black material? Hoping for skinnier straps on a Bright and Bold piece or a higher waist on a Monstera bottom? No problem. All of our Canadian made items can be customized just for you.
Contact us at archipelagoswim@gmail.com for a complimentary consultation with designer Jamie Haiden.
CUSTOM DESIGN
Have you been searching for your dream swimsuit design, but had no luck? We've got you. Contact us at archipelagoswim@gmail.com for a complimentary consultation, to help bring your design ideas to life.
-
Check it out.
Scroll to see some of our customized pieces.
Andrea's made-to-measure suit
Being tall and having curves is great unless you're shopping for a one piece swimsuit — until now. Andrea's hip, bust and waist measurements are three different sizes. This means that when shopping for a one piece suit, she's generally left with a suit that's either too big or too small in most of the dimensions.
Andrea fell in love with the Bright and Bold hot coral one piece the moment she saw it. She told us her measurements and we simply cut the suit out, adjusting the pattern to her unique sizing. No new drafting was required, just simple tweaking that made the world of difference.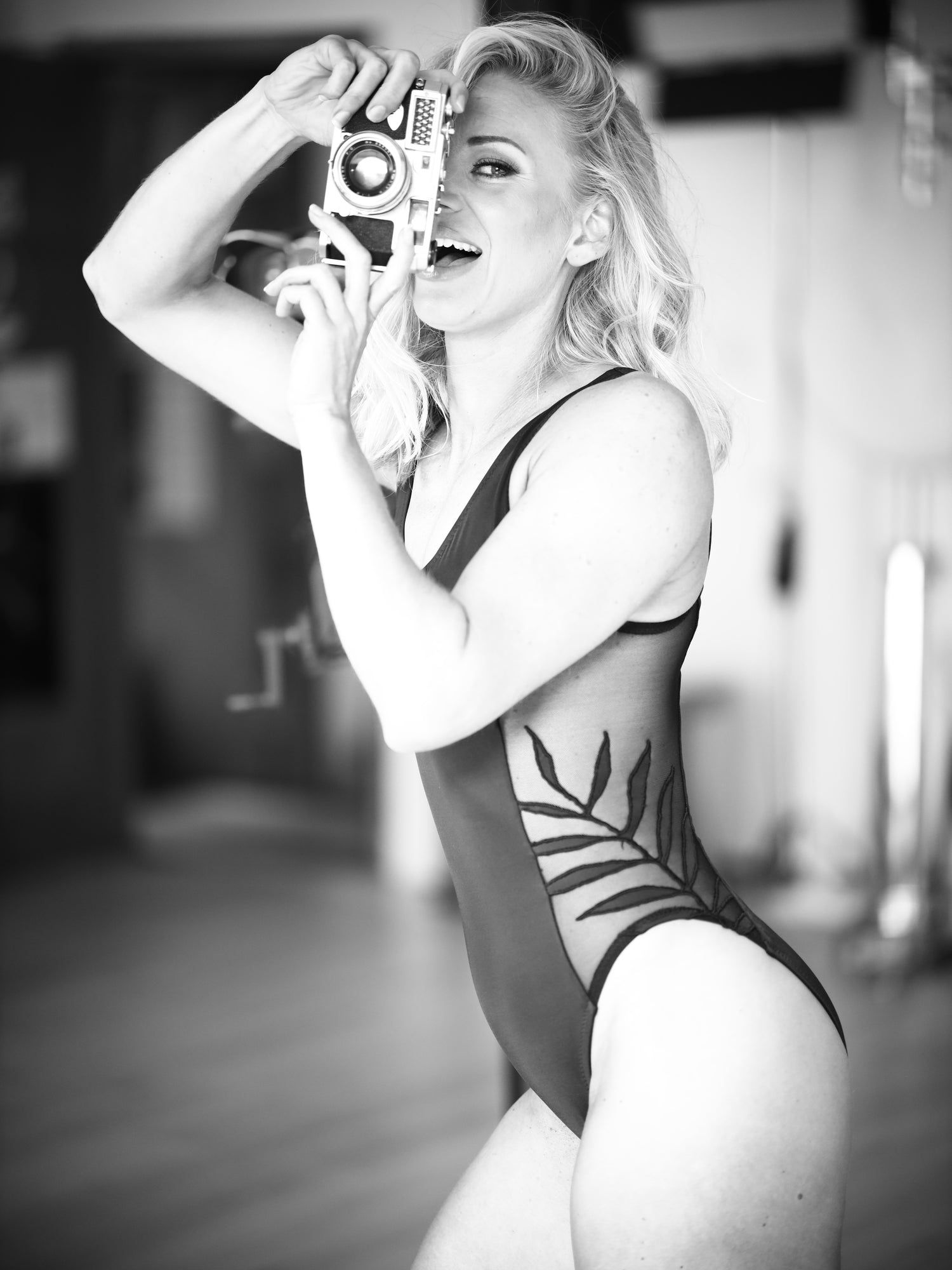 Steph's modified piece
Check out this embroidered, symmetrical one piece. When Steph selected this Eco Black design, she was enamoured by the sexy mesh side panels. Originally with no embroidery, she asked if we had any ideas on how to make the suit truly set itself apart from other standard black one pieces. Instead of hibiscus, we added the fern motif developed from the Monstera collection. Voilà, a standout new Archipelago design was born.
As for the cut, Steph loved the asymmetry of the suit, but needed one more pragmatic as an active mom. Giving both sides a strap ensures total freedom of movement. As a final touch, we added pads to provide a little boost in confidence and shaping.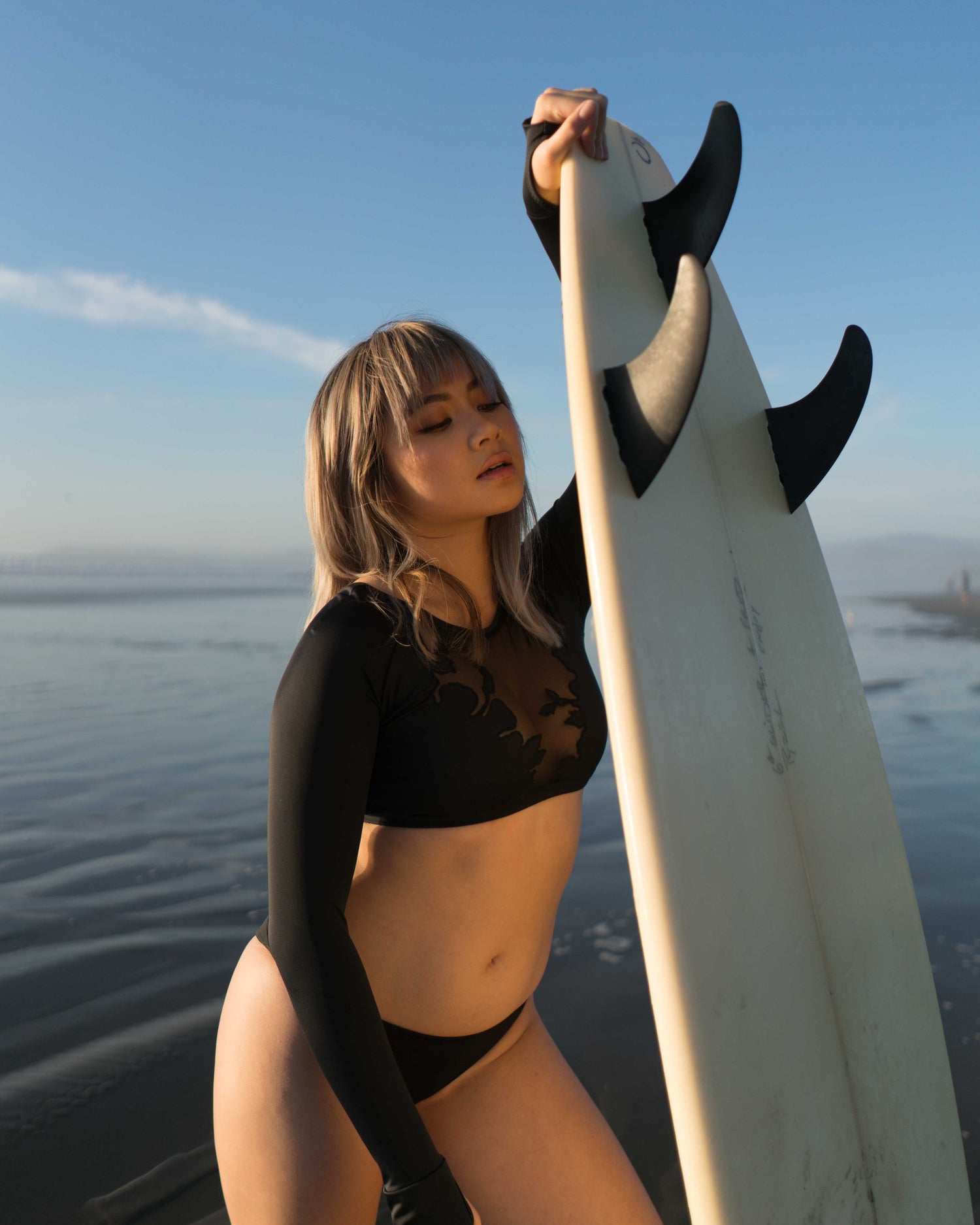 Jade's custom design
Before Jade, Archipelago had never made a raglan rashguard. We knew the embroidered halter top would look outstanding on her, and her surf lifestyle meant that a rashguard made so much sense. We applied the design of the Eco Black embroidered halter and presented Jade with a completely original drawing. Enter: the embroidered raglan rashguard. The new style required an entirely new draft as all elements of the original shape and fit didn't hold consistent. The process also involved fitting and adjusting until every seam was right where it belonged. 
Custom design takes longer than made-to-measure and modified designs because there are many unknowns. When a customer asks us to make something we have never made before, not only does the general shape of the pattern need to be considered, but sizing is a variable of equal importance. Every aspect of the garment requires careful consideration and attention to detail, but the final product is well worth the wait.